Back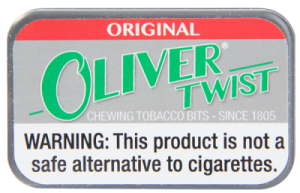 Original
Oliver chewing tobacco bits Original with a taste of strong licorice, spieced and with a characteristic taste of smoke.
– Handmade in Denmark since 1805. 
Average content per Original tobacco bit:       
Sugar: 0.02 g/ nicotine: 6 mg*
*Only part of the nicotine will be released during use. How much depends on how much you chew on the Original tobacco bit. Therefore, the tobacco bit will still contain nicotine when you throw it away.
WARNING: Smokeless tobacco is addictive.